Raising a child is hard work, especially when that child has experienced trauma. Our Family Support Services staff is here to walk alongside parents and caregivers of young children. We believe in the importance of families, and we're here to help.
Through individual services and caregiver groups our staff helps parents and caregivers learn advanced parenting skills, including recognizing how the sad and scary events of the past may be impacting their child's behaviors. This helps the adults better understand and adapt to their child's needs and development. Using a comprehensive approach, this program considers the family relationship and development of the whole child. Caregivers report feeling more confident in their parenting skills and feeling less stress, helping their children and families thrive.
Rhonda Parks, Parent Educator
Rhonda has supported parents and caregivers at The Children's Place for over 35 years, working with families experiencing stress and challenges related to their child's behaviors. Rhonda provides education and skills to help parents understand and examine their parenting needs and how they relate to the child's behaviors. Rhonda's vast experience in the field has earned her a variety of accolades, including being honored with the Buck O'Neill Seat at a Royals game during the 2022 season.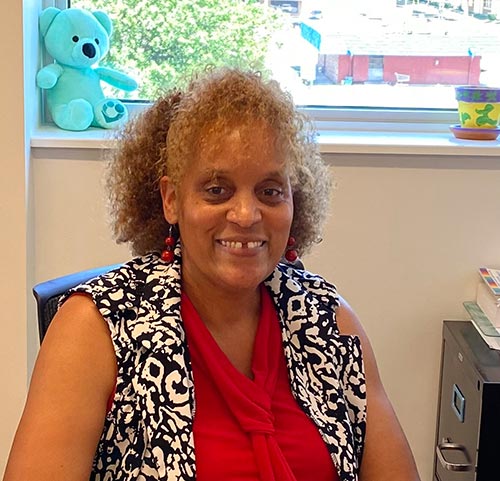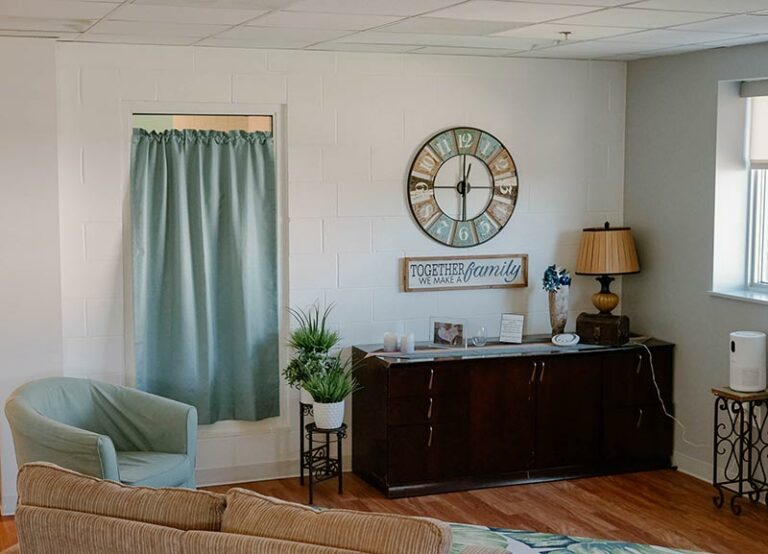 Family Support Services has a dedicated space in our building for families to feel comfortable with all the touches of home, including a cozy couch and a coffee corner. It's a welcoming place for families to learn and play together just like they do at home.
Our Family Support Services program is open to all and free for Jackson County residents. Families outside of Jackson County may qualify for services on a sliding fee scale. To learn more or to get involved, please contact us at 816.363.1898 or fill out the form below and your information will be securely sent to our Admissions Coordinator.