Trauma can be any experience that overwhelms our mind's capacity to cope. This occurs any time the nervous system experiences something that is too big, too fast, too soon, too hurtful or too little for too long. It can be something that we observe or something that happens to us directly. These experiences cause additional stress to the body.
Stress is a natural and often a helpful feeling preparing our bodies for new or challenging experiences. However, there is a type of toxic stress, which occurs when the body experiences intense or prolonged stress like experiencing an accident, physical or sexual abuse, violence, neglect or a natural disaster. Interestingly, everyone reacts to these experiences differently. We know that young children's brains are less equipped to process and work through these stressful events, and frequently their struggles are shown through their behaviors. Some children become more disruptive and demanding while others may withdraw from the world.
What is a traumatic experience?
Traumatic experiences vary, but the following could be highly stressful or even traumatizing for children:
Physical or sexual abuse
Lack of food, water, housing
Family or community violence
Death of a loved one
Substance abuse by a primary caregiver
Accidents
Illness or a medical procedure
Loss of or removal from their home
Divorce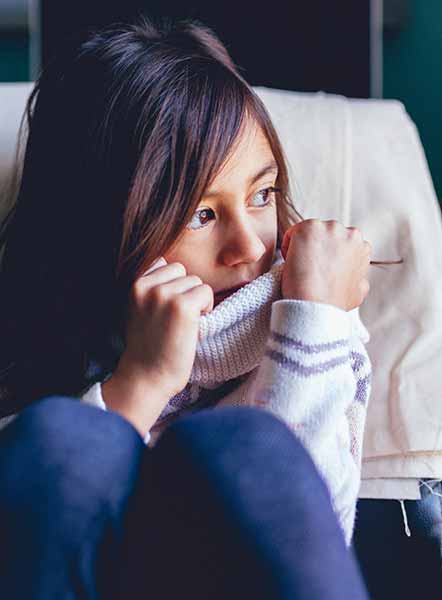 We're here to walk hand in hand with young children and their families after they have experienced traumatic events. We know how to use play and child-centered language to help a child express their feelings and story. Our team creates a treatment plan that will promote a child's strengths and resiliency while healing from their past pains. No event has to define a child's life. Together, we restore the joy of childhood.
Do you know a young child who might be overwhelmed by the events in their life? Contact us to learn how we can help in every child's journey toward healing.