When young children experience stressful life events, they often have developmental delays that affect their cognition, language, social, emotional and motor skills. Assessments and Screenings provide a reliable tool to monitor a child's developmental abilities to evaluate whether early intervention is necessary.
Each year our diagnostic team offers developmental screenings for approximately 250 children ages six weeks to six years. Many of these are for children who have been placed in foster care and may be at risk for developmental delays. These screenings provide an overview of a child's developmental abilities to gauge whether treatment is recommended at The Children's Place or one of our community partners.
The Children's Place administers the Bayley Scales of Infant and Toddler Development for children under three years old and the Developmental Indicators for the Assessment of Learning (DIAL) for children over three. Assessments take place one-on-one between a member of our team and a child. Our staff guide the child through a variety of activities, from writing or coloring to building with blocks. Depending on the child's age, we help identify the answers to questions like:
Can they identify colors?
Can they sort objects?
Do they know their ABCs?
Do they make eye contact?
Can they separate from their caregiver easily?
Can they use a fork and spoon?
Do they know their last name?
Do they know how old they are?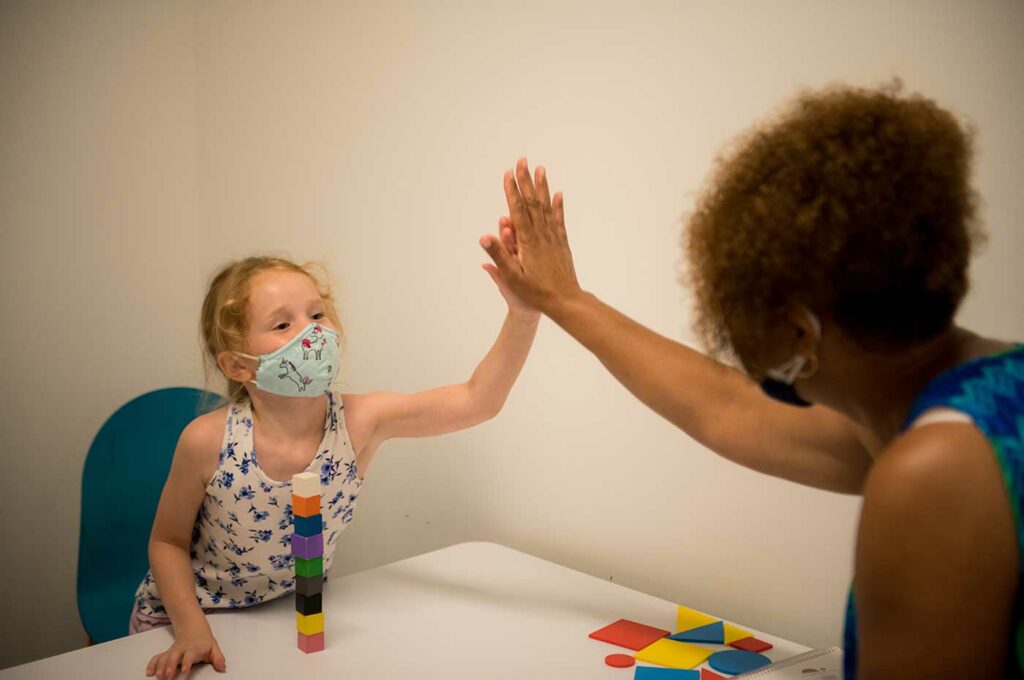 What should I expect for my child's assessment?
Plan to arrive a few minutes early to get checked in. We invite you to wait in our comfortable reception area while your child completes the assessment with one of our staff members, or if you prefer, you may accompany your child during the assessment. The assessment takes about 60-90 minutes, including an interview with the caregiver.
Can my child receive an assessment at The Children's Place?
Yes, Assessments and Screenings are open to any child six years old or younger who have experienced a
traumatic event
. To learn more or enroll your child, please contact us at
816.363.1898
or fill out the form below and your information will be securely sent to our Admissions Coordinator.