Kansas City's Therapeutic Early Education Center
When a child has experienced multiple traumatic events, early intervention is key to helping them get the care they need to heal and thrive. The Day Treatment program is our most intensive and comprehensive program, designed to treat the whole child by providing an array of therapeutic services in an early education environment.
Day Treatment serves approximately 60 children annually who are ages one to five and have faced multiple significant life challenges, such as abuse, domestic violence, neglect and separation from their parent or caregiver. This program operates year-round, and each child has an individual treatment plan and personal developmental goals. The average length of treatment is 19 months and includes approximately 95 mental health sessions and more than 1,600 hours of classroom time.
In Day Treatment, primary goals are to help children:
Calm their body and emotions
Make a connection with others, including both adults and peers
Learn the skills they need to grow and thrive within their families and be ready for kindergarten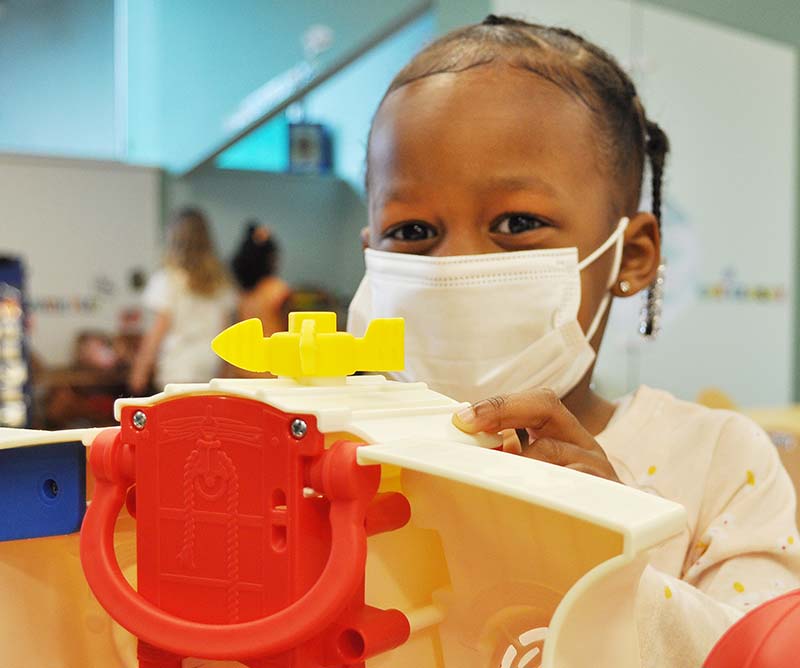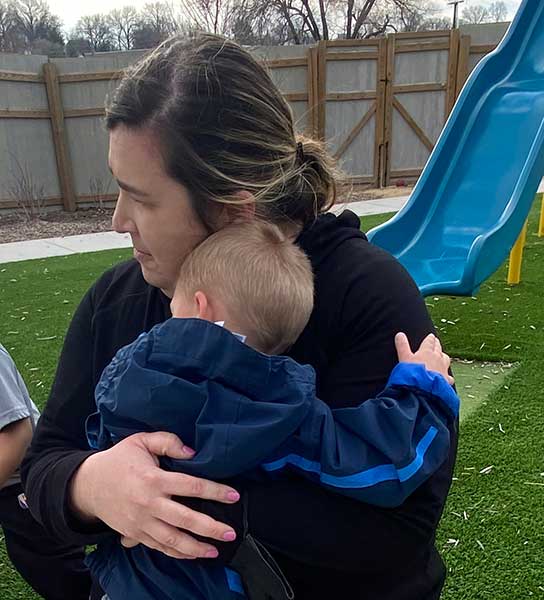 The Care Each Child Needs
Children are welcomed by dedicated, loving staff when they arrive in Day Treatment. We have seven brightly-colored and themed classrooms, each with educators who are highly trained in both early childhood education and trauma-responsive care. Within the first 30 days at The Children's Place, the focus for our little ones is to learn their new routine and start building relationships with their educators, therapists and classmates. During this time the treatment team also assesses each child's social-emotional, behavioral and educational development in order to build an individualized plan for success. Each caregiver plays an active role in outlining their child's needs, as well as creating and supporting individualized treatment goals.
Our Day Treatment Program offers:
Early childhood education — Our educators plan and implement daily lessons which help build social-emotional and academic growth by using Teaching Strategies' Creative Curriculum.
Mental health therapy – Each child is assigned a therapist who meets with the child regularly. Together with the child's family, the therapist creates a custom care plan to help the child heal from their hurts. In the most recent Caregiver Satisfaction Survey, 100% of families indicated that they feel involved in the planning and discussion of treatment goals.
Occupational therapy – Our occupational therapist focuses on the development of motor skills through regular group sessions. Individual sessions are offered for those who need one-on-one support.
Speech and language therapy – Our speech and language pathologist visits each classroom to offer group speech and language therapy. For those who need one-on-one support, individual sessions are provided.
Group therapy – We offer a range of additional therapy groups, including art and music therapy for all ages and Baby Doll Circle Time and Sunshine Circles for our youngest children.
What does an average day look like?
Our children attend Day Treatment from 9 a.m. to 1 p.m. Monday through Friday. Transportation is provided for all children free of charge within our geographic service area. We serve hot breakfast and lunch, prepared on-site by our staff cook, who also sends each child home with an afternoon snack pack. Every day includes large and small group activities, center time and plenty of opportunities for outdoor exploration through play. Throughout the week each child also participates in group therapy, as well as an individual play session with their therapist. Children who qualify for additional services also receive a weekly individual session with their speech/language pathologist and/or occupational therapist.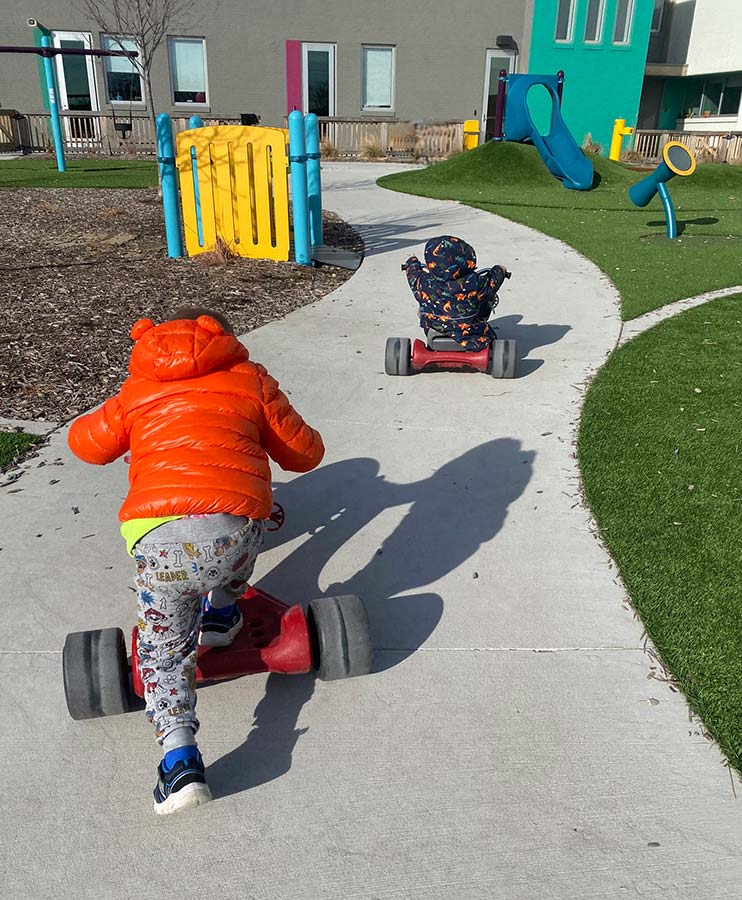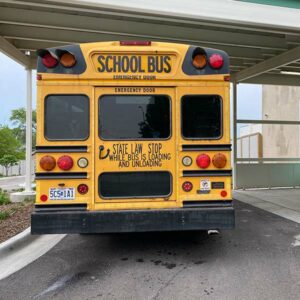 Eliminating the Barriers to Healing
Thanks to the generous support of our donors along with funding through the state of Missouri, our Day Treatment program is free for all. To help eliminate potential obstacles, we offer free bus services for children in our service area, making it easier for them to receive the care they need to heal from their hurts.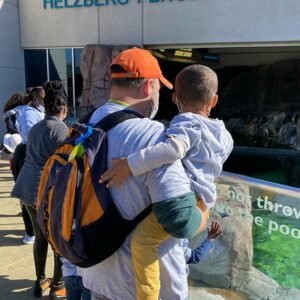 Sometimes children who come to The Children's Place have had little opportunity to experience the carefree joy of childhood, so we prioritize offering the chance to make these fun childhood memories. From field trips to the zoo to water days on our playground with sno-cones, childhood is restored. As one of our little friends said during a summer water day, "This is the best day ever!"
When children graduate from the program, they are curious about the world and eager to try new experiences. The majority of children who complete one year of treatment show a decrease in trauma symptoms. They play and work with other children and adults, are able to develop relationships with those around them, and are on track to thrive in kindergarten. Thanks to the individual care and learning they have received at The Children's Place, they have many tools needed to help them succeed.
To learn more about our Day Treatment program please contact us at
816.363.1898
. If you are interested in learning whether your child may qualify for services, please fill out the form below and your information will be securely sent to our Admissions Coordinator.