The Children's Place is proud to partner with local independent store Brookside Toy & Science to offer an opportunity to donate items for our classrooms and therapy rooms. Items can be purchased in store or through our online wish list, where you can sort the list by a particular classroom or type of therapy that the items will be used for. 
Thank you to Brookside Toy & Science for their support of our mission!
Food Pantry and Clothing Closet
Our food pantry and clothing closet are stocked entirely thanks to generous donors like you. Could you help us keep these vital resources available to the families we serve?
Items can be ordered from our Amazon Wish List, where they will be shipped directly to us, or dropped off during standard business hours.
At the end of each week, we send home a backpack filled with food for the children in our Day Treatment program to ensure that each child has plenty of food to eat all weekend.
Can you help us fill these backpacks? Please refrain from donating items which include nuts. We need: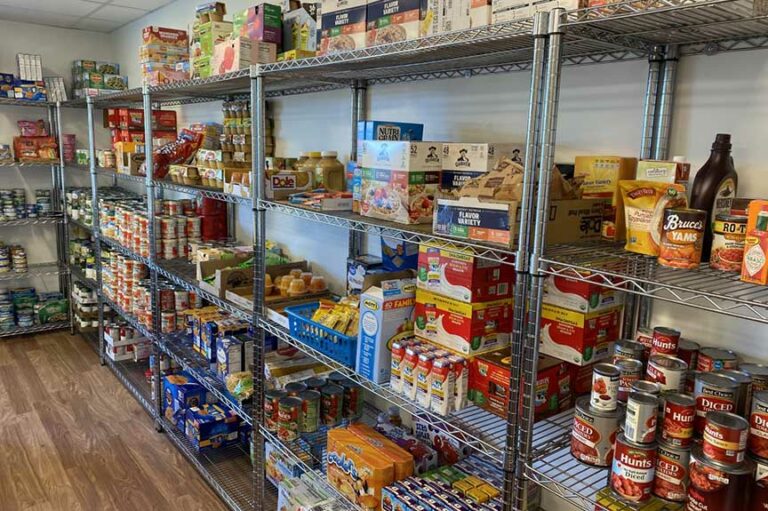 Milk (individual packages, shelf-stable)
Cereal bars (no nuts)
Fruit snacks/roll-ups/cups
Dried fruit
Snack crackers (individual packages)
Snack mix (individual packages)
Graham crackers (individual packages)
Instant oatmeal (individual packages)
Canned ravioli/SpaghettiOs
Canned soups
Juice boxes (individual packages)
Applesauce (individual packages)
Fresh oranges, apples, bananas (Thursdays only so that these can immediately be sent home in backpacks)
Pudding snack cups
Raisins/craisins (individual packages)
Canned tuna/chicken
Pasta/ramen noodles
Pasta sauce
Cereal (Cheerios, Total, Life, Shredded Wheat or frosted flakes)
We offer our clothing closet as a resource for families in all of our programs. We ask that all clothing be new and unworn.
Diapers (3T-6T)
Pull-Ups (all sizes)
New children's casual/play clothing (sizes 3T-6T)
Unisex sweatpants (3T, 4T, 5T & 6T)
Boys & girls underwear (ages 3-6)
Children's tennis shoes (sizes 7-12.5)
Children's socks
For more information on supporting our mission through in-kind donations, please contact Christina Ocaña-Wilson, Volunteer & Stewardship Coordinator, at 816.363.1898 or ocana-wilsonc@childrensplacekc.org.