Join us at an upcoming event to have fun with friends while making a difference in the lives of local children and families.
Party for The Place: Bloom
Join us amidst the blooms as we step into a floral paradise at Party for The Place: Bloom, taking place Saturday, April 13. 2024. at the Kansas City Marriott Downtown Muehlebach Tower. Don your fascinator and embrace the color for this unforgettable night of elegance and enchantment, all while making a difference in the lives of young children.
Our annual Gratitude Bruncheon celebrates the passionate community of people who give generously for our mission each year. The Gratitude Bruncheon features a series of awards honoring just some of the many people who have made a difference for The Children's Place in the last year, through volunteering, philanthropy, community impact and more.
Thursday, September 12, 2024
New name, same great event! Brews & Bites is taking on a new look next year as Taste at the Place! Taste the best that Kansas City has to offer, with samples from local restaurants, food trucks, breweries, distilleries, coffee shops and more at this special event outside The Children's Place. 
All of your favorite parts of Brews & Bites will stay the same, including samples from food and drink vendors, live music, celebrity bartending from our new class of Tastemakers and more, with this new name better encompassing the breadth of vendors at our event.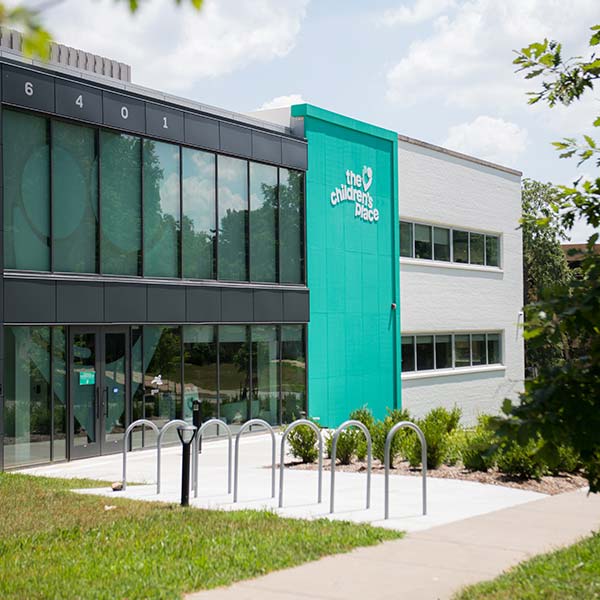 Tour The Children's Place
The Children's Place, 6401 Rockhill Road, Kansas City, MO 64131
We love the opportunity to show off our award-winning building and tell others about the healing that takes place here. If you are interested in scheduling a tour of our space, please contact Polly Howard at howardp@childrensplacekc.org.
The Children's Place is committed to being a Place for all. To learn more about event accessibility or request accommodations, please contact Denton Williams, Special Events Manager, at 816.363.1898 or williamsd@childrensplacekc.org.