Join us at an upcoming event to have fun with friends while making a difference in the lives of local children and families.
Downtown Marriott-Muehlebach Tower, 12th & Wyandotte, Kansas City, MO 64105
Strut onto the dance floor for a glamorous evening of impact at Party for The Place: Studio 45.
Join us for one night only as we celebrate 45 years of The Children's Place through this exclusive event of disco and revelry!
Open House of The Children's Place
The Children's Place, 6401 Rockhill Road, Kansas City, MO 64131
Join us in celebrating 45 years of impact in the Kansas City community at our open house, taking place on Thursday, April 13. All are welcome to join us for an evening with friends and to learn more about the transformative healing that takes place every day in our new building, which opened in late 2020. 
We will be offering immersive tours of our award-winning building at set times throughout the afternoon. Step into the shoes of a child we serve as we tour through the building as they experience our programs, including experiencing what an art therapy group is like, learning how children arrive to and from our building each day, and more. These tours will last approximately one hour and RSVPs are required.
Regardless of whether you will join us for a tour, all are welcome to join us throughout the afternoon for light bites with friends in our lobby. RSVPs are encouraged but not required. We encourage you to bring a friend!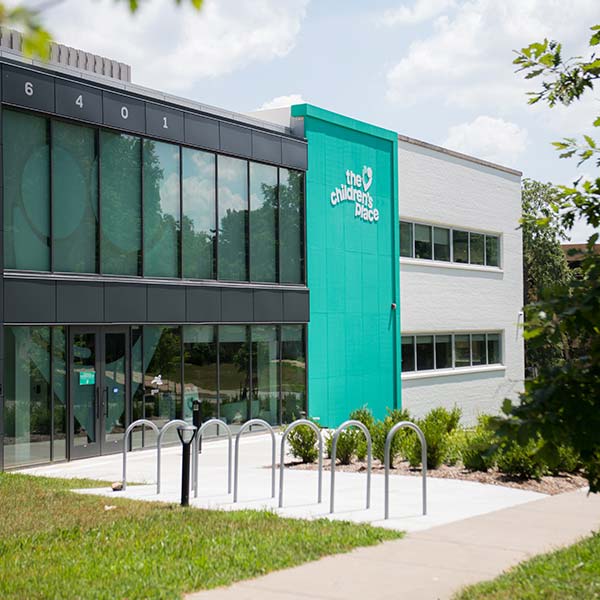 Tour The Children's Place
The Children's Place, 6401 Rockhill Road, Kansas City, MO 64131
We love the opportunity to show off our award-winning building and tell others about the healing that takes place here. If you are interested in scheduling a tour of our space, please contact Polly Howard at howardp@childrensplacekc.org.
The Children's Place is committed to being a Place for all. To learn more about event accessibility or request accommodations, please contact Denton Williams, Special Events Manager, at 816.363.1898 or williamsd@childrensplacekc.org.