A Dream Years in the Making
Thanks to the support of hundreds of generous donors like you, The Children's Place moved into its new building in late 2020, the culmination of a multiyear process of dreaming, strategizing and fundraising.
We have seen the transformational impact that this new building has had on our programming, as we have more space than ever before in our Day Treatment classrooms, more offices for our therapists to work with young children and their families, and custom-built spaces for the youngest in our community heal from traumatic events.
Meanwhile, one space in our building remains untouched and unused—the sanctuary. This 8,000-square-foot space is adjacent to our administrative wing and has huge potential to become a multiuse area for trainings and events.
Our staff are leaders in their fields and routinely host training events for others in the industry, but currently, we are forced to rent space at other local event venues, which can be a costly endeavor. With this new space, we will have the physical presence to host these events and training opportunities right here at The Children's Place.
Rental income will supplement the cost, as we plan to offer this space as a resource to other local organizations and corporations. Additionally, the geographical location provides a prime opportunity to reach new populations with these trainings, helping to increase diversity within the children's mental health field.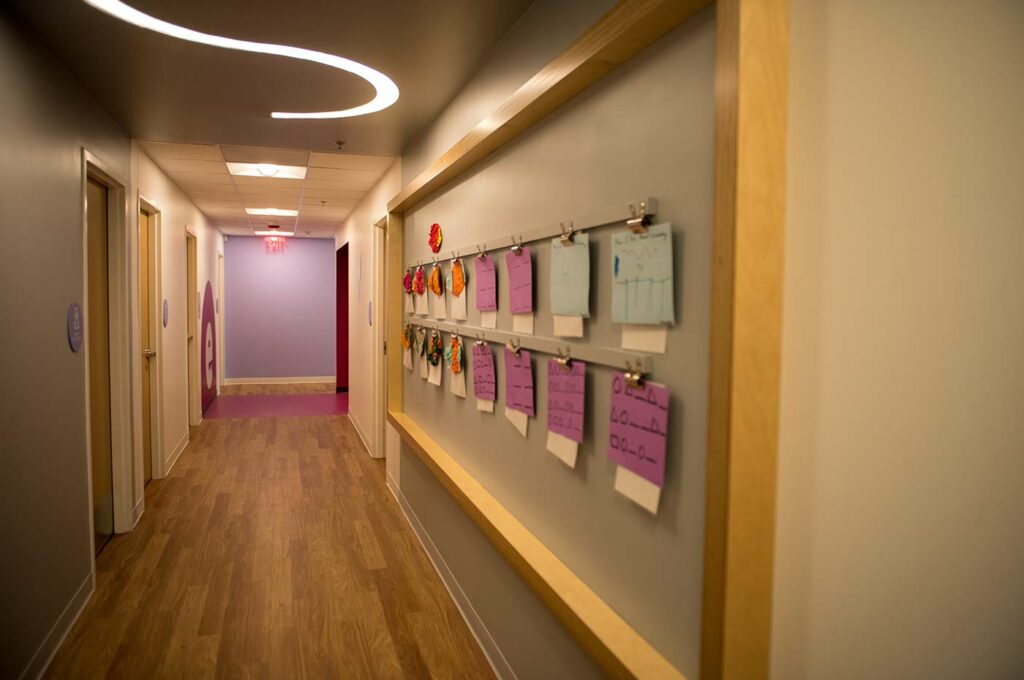 The second phase of The Power of Place campaign will make it possible for us to finish out the sanctuary space to serve as a welcoming place for young children and families to come for therapy groups, for local therapists to pursue additional training, for our entire staff to gather in a single location of meetings and celebrations and so much more.
Can you see the potential of this grand new space for our community?
To learn more about the vision and plans for the future, please contact Polly Howard, Vice President of Development & Communications, at howardp@childrensplacekc.org or 816.363.1898.